17 Mar

STAGING OUTDOORS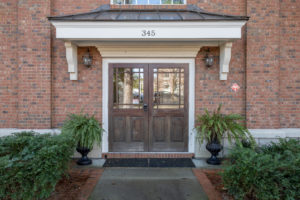 Staging Outdoors
Declutter
Less is more!. Get rid of anything but the furniture and a few pieces of décor. Lawn equipment, lawn ornaments, kids' toys, and pet supplies should be stored away in a shed or in the garage.
As for the furniture, thin it out as much as possible so there is an easy traffic flow through the space. If you have a large outdoor area, it's good to show multiple conversation areas so buyers see the possibilities, such as a dining area, living area, and an outdoor kitchen. However, keep each set-up simple. Too much furniture will have the opposite of the desired effect and make it seem small and cramped. Again, less is more.
Dust & Pressure Wash
If your home hasn't been pressure-washed in the last few months, we recommend hiring someone or renting a pressure washer to freshen up your home's exterior. It will make the façade look brand new, as well as the concrete, pavers or deck.
Also, be sure to get rid of cobwebs, dead bugs, and anything else that is stuck to the walls, ceiling or light fixtures.
Remove Weeds and Freshen Up Flower Beds
Go through the yard, flower beds, and walkways and pull out any weeds that have sprouted up. You can use a weed killer to keep them from coming back while the house is on the market. This will instantly make the area look a hundred times better.
To take it a step further, freshen up the flower beds with fresh, colorful flowers. If you don't want to plant anything, put out some pretty pots with flowers in them that you can take with you when you move.